MEETINGS
The next meeting will be Wednesday, February 1st, 2023 at 7PM in person at Legacy Church 8076 La Mesa Blvd. in La Mesa or on Zoom. If you want to join, please email Gary Hochstetler at gshoch@cox.net to get the details. See the Meetings page to learn more.


EVENTS
Candle Lighting Ceremony
"May their light always shine."
The Annual Worldwide Candle Lighting Ceremony was held in-person on Sunday, December 11, 2022, from 6:00 PM - 8:00 PM PST at Pioneer Ocean View United Church of Christ (2550 Fairfield St., San Diego, CA 92110).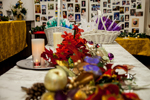 View photos taken at our 2022 Candle Lighting Ceremony
View photos taken at our 2021 Candle Lighting Ceremony
View photos taken at our 2019 Candle Lighting Ceremony
View photos taken at our 2018 Candle Lighting Ceremony
Annual Picnic
This yearly event was held in San Diego at the Admiral Baker Field on Sunday, September 25, 2022 from 11:00 AM – 2:00 PM.
Admiral Baker Field
2400 Admiral Baker Rd.
San Diego, CA 92124
Google Maps Link

View photos taken at the 2018 Balloon Release
Select the Events page for more information.
For more information and registration go to the National website www.compassionatefriends.org

FEBRUARY MEETING IN PERSON OR ZOOM

Good News!! We've found a temporary place where we can meet in person.

It's at Legacy Church 8076 La Mesa Blvd. in La Mesa. The Church is within the La Mesa Springs (Vons) Shopping Center.

Meeting February 1 (7-9 PM)

Due to the ongoing COVID-19 pandemic, the San Diego TCF meeting scheduled for Wednesday, February 1, 2023 will be in person or on Zoom.

Please come join us in person at Legacy Church or virtually on Zoom if you would like.

Please email Gary Hochstetler at gshoch@cox.net to get the details.

Please visit https://coronavirus.gov for the latest updates on COVID-19.

Thank you for your understanding.


The Compassionate Friends is a national non-profit, self-help support organization offering friendship, understanding, and hope to families grieving the death of a child of any age, from any cause. There is no religious affiliation and there are no membership dues or fees.
The Mission of The Compassionate Friends is to assist families toward the positive resolution of grief following the death of a child of any age and to provide information to help others be supportive. We recommend using the TCF National Web Site to learn more about the history and mission of the organization. Plus there are readings and many features there that may benefit you.
The San Diego Chapter was formed in the 1970's to support families in the San Diego geographic area.
There are other Southern California chapters in the Los Angeles area. Plus we have plenty of helpful links on the Resouces Links page.

Our Regular Meetings are held on the first Wednesday of every month at:
Legacy Church in La Mesa
8076 La Mesa Blvd
La Mesa, CA 91942

---
Amazon Smile

You shop. Amazon gives.

Amazon donates 0.5% of the price of your eligible AmazonSmile purchases to the charitable organization of your choice. AmazonSmile is the same Amazon you know. Same products, same prices, same service. Support your charitable organization by starting your shopping at smile.amazon.com

See http://sdtcf.org/donate.html#amazonsmile for instructions on how to choose The Compassionate Friends, San Diego Chapter as your charity in Amazon Smile.

Our charity number is: 33-0241379
---
45th TCF National Conference
The Compassionate Friends - 45th TCF National Conference was held in person the weekend of August 5-7 2022 in Houston, TX. Participation is entirely optional. This year's conference was held at the Marriott Marquis Houston. Reservations can now be made online at TCF's dedicated reservation link. TCF's discounted room rate with Marriott is $149 per night plus tax. Please note that each attendee will only be able to reserve two rooms. Since the conference begins early on Friday and pre-conference activities are offered on Thursday evening, attendees usually find it beneficial to arrive on Thursday. Please see https://www.compassionatefriends.org/event/45th-tcf-national-conference/
Hear Ye! Hear Ye!
Time to re-register Sept. 1, 2022 – Refer to more info on Donation page.

Go to the Newsletter page and scroll down. Our newsletters will begin to be available for you to access from your computer.


You will be able to print the issues or articles you want.
TCF T-Shirts are now available for purchase.

See the Donate page for more information.