MEETINGS
The next meeting will be Wednesday, August 5th, 2015 at 7PM in San Diego. See the Meetings page to learn more.
The National Conference

The Compassionate Friends - "Hope Shines Bright Deep in the Heart of Texas"
38th National Conference
July 10th - 12th Dallas, Texas and the Walk to Remember
For more information and registration go to the National website www.compassionatefriends.org
Candle Lighting Ceremony
"May their light always shine."
The Annual Worldwide Candle Lighting Ceremony was held on Sunday, December 13, 2015 at 7:00 p.m.
Balloon Release 2015
This yearly event will be held in San Diego at the Admiral Baker Field in September 2015.

Select the Events page for more information.
ANNOUNCING: Our Monthly Meetings Are Moving!
Due to the pending demolition of the Scripps building we are moving our regular monthly meetings Starting May 6, 2015 to:
The Community of Christ Church at 4811 Mt. Etna Dr. San Diego, 92117. Take 805 to Balboa Ave West, go to Genesee, turn right (north) and take immediate first left on Mt. Etna. Proceed several blocks to 4811 on left (southwest) side of street.
The Compassionate Friends is a national non-profit, self-help support organization offering friendship, understanding, and hope to families grieving the death of a child of any age, from any cause. There is no religious affiliation and there are no membership dues or fees.

The Mission of The Compassionate Friends is to assist families toward the positive resolution of grief following the death of a child of any age and to provide information to help others be supportive. We recommend using the TCF National Web Site to learn more about the history and mission of the organization. Plus there are readings and many features there that may benefit you.
Regular Meetings are held on the first Wednesday of every month at the Scripps Mende Well Being Center, University Town Center, 4305 La Jolla Village Drive, San Diego, CA 92122
The San Diego Chapter was formed in the 1970's to support families in the San Diego geographic area.
There are other Southern California chapters in the Los Angeles area. Plus we have plenty of helpful links on the Resouces Links page.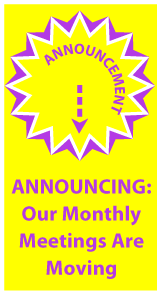 Please link to the Meetings page for more details and a map to the new location. It is the same location where the Annual Candle Lighting Ceremony is held each December.