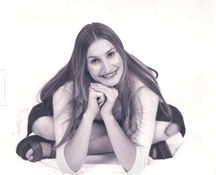 My daughter Nicci had an amusement park life. For 24 years she had the thrills of a Roller Coaster ride as well as the scares of "House of Horrors." Sometimes her reality was seen more as if looking through the glass and mirrors of a "Fun House." Such is the life of the Bi-Polar. She had a lot of fun overall until the end times when she found life to be too much for her. She took her life in July of 2006. This left us survivors with many questions and much guilt. What did we do wrong? How could we have stopped it?
Nicci had many adventures. She Bungee Jumped in Las Vegas, scuba dived in Kauai and snorkeled in Guam. She camped at the Grand Canyon and Mexico and toured some eastern states. She saw many grand sights. She wanted to be on "Fear Factor" because she said she would do anything. She was a brave adventurous beauty.
She was loving and loved by many. She had plenty of young men admirers and some true love romances. She had a special gift with children. She loved babies and little kids best of all. They would behave so well for her, their mother's would be green with envy. She so wanted her own but understood the time was not right yet. I'm sad for the things she'll miss in this life. She was my best girlfriend and my only daughter.
She was a smarty too. Nicci was tested for and admitted to a gifted pre-school. We were so proud but later learning disabilities challenged her high IQ. She always wanted to be a doctor, a pediatrician or obstetrician to be able to work with infants. This too was not destined to be. School was just more demanding than she could bear. But if she could have been graded on talking and socializing she'd have made straight A's. This wise and social butterfly is how we remember her most. She could listen and give advice better than many trained therapists but her own life was a mystery to her.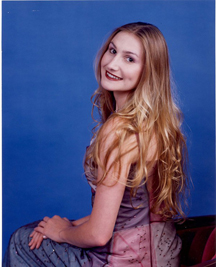 How does a Mother summarize the life of her daughter? How does one end the story? I can not. I will not. She'll live forever in my heart and memories. I miss her so. I love her more.
Gina Lovin
(below) Nicholette, Brother Jamie and Friend Whitney