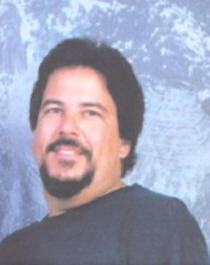 May 18, 1966 - November 12, 2001
Gary was in a hurry even before he was born. He arrived three weeks early in May of 1966 and weighed only 4lb.11oz.
He soon grew to be big and strong and loved life from the very beginning. He was always anxious to try everything. It was as if he had to experience a lot in a short time. At about the age of eight he discovered his love for the desert and riding motorcycles. He was also an avid softball player, loved the beach, fishing, riding his bicycle and any kind of racing . He even tried snow boarding once. He met the love of his life in high school and they were married in 1988. His next real love was that of his two children, first a girl and then two years later, a boy. He was seldom without one or both of them. When they were old enough he coached their little league and soccer teams and that seem to give him a lot of joy. He worked at NAS North Island for 14 years and had just changed to his dream job at Bay City Electric.
For Gary's Memorial Service his oldest brother wrote:
"Gary's brief life leaves us all with a wealth of memories. Though his untimely passing is tragic, Gary has left us all with the seeds of laughter planted by his sense of humor. C'Ya."
It has been said that May was my luckiest month and I will miss him every day for the rest of my life.
From His Mom